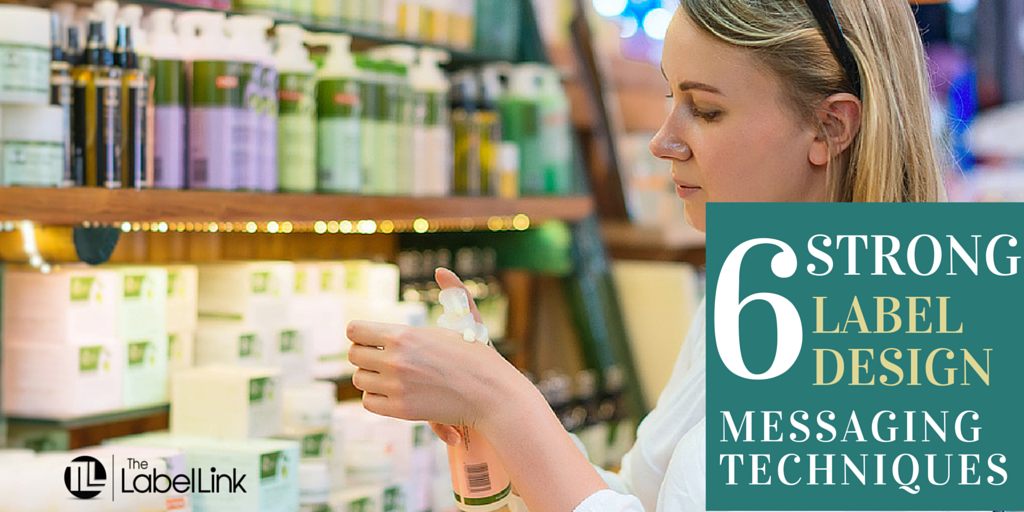 Great Label Design Starts With Your Message Sending the Right Signal
When a customer sees your product on the shelf, what does she think? Is she intrigued by what you're selling? Or does she learn more about your brand just by reading your label?
Labels can give buyers a tremendous amount of information. They can describe your product, describe your brand and differentiate your company from the competition – but only when done right.
Not sure if you have a great label design? Here are a few areas where you can strengthen your design and make your products fly off the shelves.
Product Name
This might seem obvious, yet some label designers overlook the importance of the product name.
Product names should be prominent and clear. There should be no doubt in the buyer's mind what you're selling and who your brand is. Shoppers tend to steer toward the path of least resistance. Keep the product names front and center to make your product more desirable.
Imagery
As the expression goes, "A picture is worth a thousand words.". The pictures you use on your labels tell a strong story about your product and your brand.
Wine labels are often a good example of how imagery can make a product fly off the shelves. Many people admit to buying wine bottles based on the label design alone. Because most consumers of wine are not sommeliers in training, people decide if the wine is one they might like by simply looking at the images.  
Product Description
Never assume your customers know what you're selling. Leaving mystery behind what's inside the package doesn't always make people eager to try your product. Sell your buyers on the benefits through the product description.
One company that does product descriptions well is the cold pressed juices from Naked Juices. They tell a brief story about what to expect from the first sip. It also describes the benefits of the product. Here's one example from their Almond Milk Juice Smoothie.
"The almighty almond is here to kick you into gear. With 11g of plant protein in every bottle and blended with a bevy of delicious berries, each sip will have you saying, "Oh thank almond."'
The description is playful and on brand. Still, it describes what the beverage tastes like. Using the same style of product description can help you attract more buyers through your messaging.
Company History/Background Story
Yes, you can tell your story on your packaging! Many businesses shy away from doing this because of the space limitations. This is not a good excuse.
Telling your company's history or giving a background story about the product can make people more interested in buying your product. It gives a purpose behind what they're about to consume.
Your story doesn't need to be long, but if it's compelling, it should be prominently placed on your label. The best products for this are personal care products and food or beverage products. These are ones that attract attention from consumers and get read most often.
If you are still hesitant about the space, consider using a booklet label with multiple pages to tell your story and include other items like coupons, promo pieces, and recipes in a condensed fashion.  The great thing is, many can peel open and reseal in a snap.
Supporting a Cause
Does your business support a cause? If so, showing it on your product labels can often spark the interest of buyers. If it's a cause they also want to support, you're more likely to incentivize people to want to buy from you.
One organization that is well-known for publicly supporting a cause is the NFL. Each October, the NFL turns pink. Players wear pink gloves and socks. Referees even use pink on the field. The goal is to show their support for breast cancer research and help raise money.
They show this same support on their labeling with a pink ribbon and the gold NFL logo in the middle. Check out the NFL pink website to see how they use this cause to sell more merchandise and raise money.
What Do Ice Cream and Beer have in Common?  
Specials
Is your product limited edition? Did you make it in collaboration with another big name vendor? Specify that on your label to make it stand out from the rest.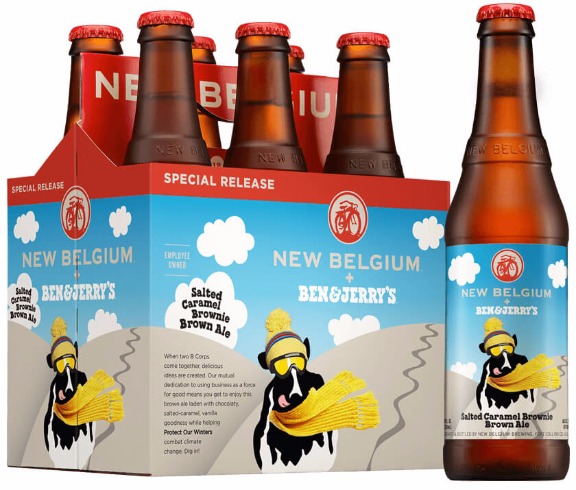 Ben & Jerry's and New Belgium Brewing did this well recently with their Salted Caramel Brownie Brown Ale. The brewery created a new flavor of beer that used Ben & Jerry's ice cream flavor, Salted Caramel Brownie.
Regardless of whether or not this sweet brown ale is your choice on the shelf, it's impossible to miss. The red label with "Special Release" distinguishes it from the other craft brews. Combining New Belgium's bicycle logo and the Ben & Jerry's cow further distinguishes it from other beers. It stands out and grabs a beer buyer's attention.  
Question: What are you doing to make your labels stand out from the competition?
There are many ways you can differentiate your product through your packaging. However, it's important to take note that you're sending the right signal through your design and copy. Use your label to tell your brand's story. Use imagery to bring it to life in seconds. Capture your buyer's attention with strong words and pictures, and you'll increase your chances of getting new customers to try your product.
Want some extra eyes on your label?

Contact us

for an analysis of where you can improve your label's design and how you might be able to make it more prominent in front of your target market.