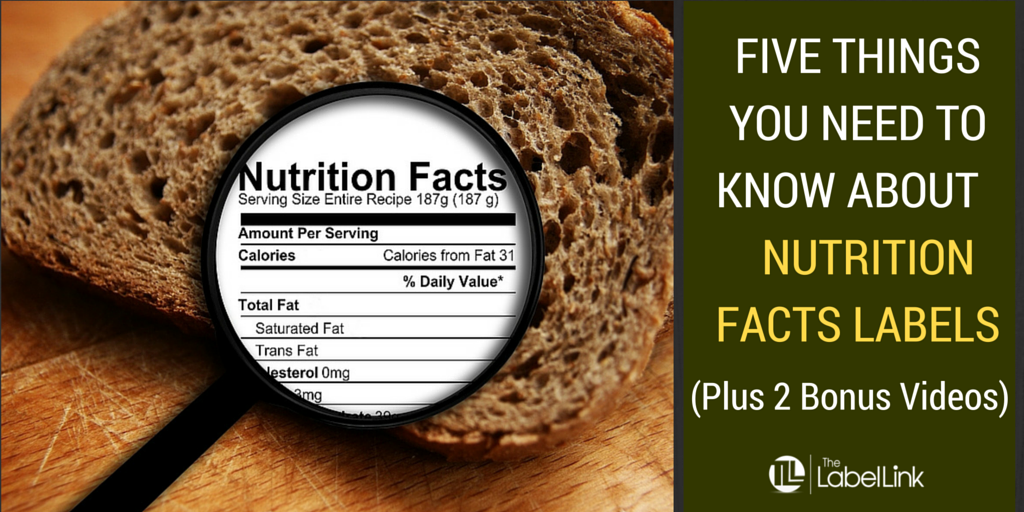 The Skinny on Nutrition Facts Labels
If you are a food or beverage marketer, you're probably aware that the FDA proposed changes to the nutrition facts labels content in 2014/2015 that we anticipated taking effect by now (i.e. to list the percent daily value of added sugar; to the current footnote; & to the term "natural").  So far, these modifications to the nutrition facts labels remain unchanged, and the recommended changes are still pending. 
The proposed switch to the nutrition facts labels seems to have opened the floodgates of questions.
Recently, we published several posts addressing questions of various topics regarding nutrition facts labels.  So today, we are recapping them here for your convenience.  Also, we are sharing helpful bonus videos from the expert, Beth Vessels of RL Foods, which address the ins and outs of nutrition facts labels requirements. 
Nutrition Facts Labels – The Ins and Outs:
There are many details to consider when contemplating nutrition facts labels that we have previously covered & have summarized here below.  These include:
Here is a quick video from Beth Vessels of RL Food Testing that explains how to get a nutrition label for your food labeling. This video will:
Include an explanation of the two FDA methods to produce a nutrition fact labels.

Discuss the three pieces of information you need to provide to get started.

Explain how RLF ensures your recipe safety so that you have peace of mind.
 www.RLFoodTestingLaboratory.com
And if you are planning on selling your products in the retail stores, in addition to adding a UPC barcode on your label (which we can help you with here), you will also need to have them Shelf Life tested.  
Check out this video from Beth Vessels from RL Food Testing regarding Shelf Life Testing. 
Question:  Are you making changes now to your new nutrition facts labels to incorporate some of the proposed changes, or are you waiting for the final approved changes?
If you know of someone who may benefit from the above information on nutrition facts labels, please don't keep this information to yourself.  By all means, share them via Twitter, Facebook, Linkedin or email.   And, please let them know that

The Label Link

is here to help!