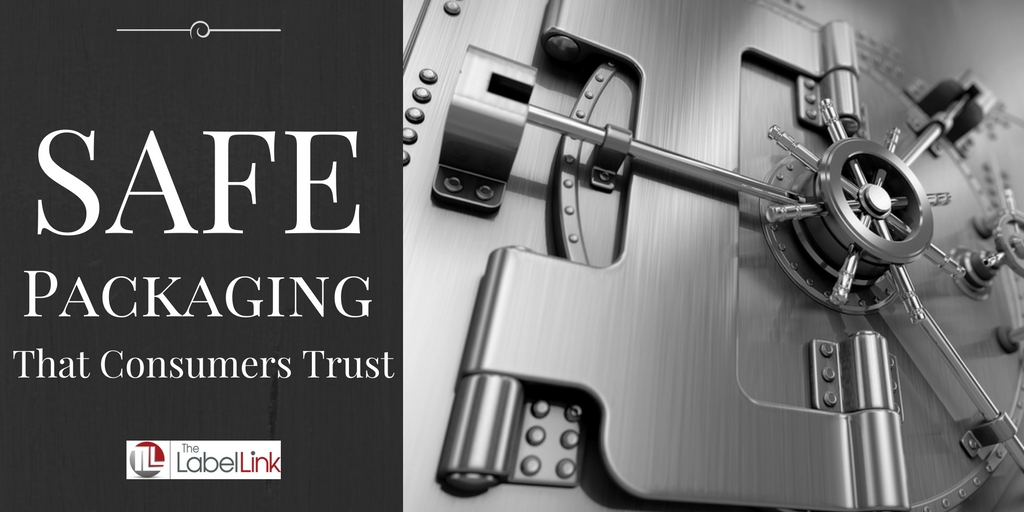 Consumer Trends Impacting Safe Packaging: What You Need to Know
You know that product packaging could hurt your brand. But did you also know it can help it?
Consumers are keen on safety these days. Not only do consumers recognize when a product uses safe packaging practices but they start to view these brands in a better light.
Want proof? Here are some findings from the 2016 Packaging Matters™ report from WestRock Company:
88% of consumers say safe packaging makes a consumer more favorable toward a brand;

88% trust the brand more if they use safe packaging materials;

87% are more likely to buy the product;

82% are more likely to recommend the brand or manufacturer.
These numbers are significant. They show that safe packaging shouldn't be put on the back burner. It should be at the forefront of your conversations. This is especially true if you have a food product (something the consumer knows will end up in his or her body) or a personal care product (something that will touch his or her skin, or a child's skin).
To help you tap into the large subset of consumers who want and appreciate safe packaging, here are a few tips.
Make Safety Part of Your Design Process
Is your brand redesigning your packaging? Make safety a large part of your conversation.
70% of consumers in the Packaging Matters study said that a clear effort to design a product with the end consumer's safety in mind increased their chances of buying. Moreover, 63% said that having a product designed with the family's safety in mind influenced whether or not they purchased that product or a competitor's.
While you're planning your product, consider these questions:
What risks do our customers face when using this product?

What can we do to reduce those risks?

How can we communicate that there is a reduced risk when using our product?
Use safety as a competitive advantage. Communicate clearly how the product is designed for the consumer's family safety and you'll rise above the other products that don't design with safety in mind.
Immerse Yourself in a Material World
71% of respondents agreed that products with materials that kept families safe were an influence in their decision to buy. 74% said that high-quality materials and ingredients played a key role in the decision to buy.
We live in a safe material world and your consumers are material girls (or boys).
The vast majority of consumers agree it is important that product packaging does not contain harmful materials or substances. As you're talking about the design of your product packaging, make sure you're also considering the materials you'll use to achieve that design.
Label Communication Has Never Been So Important
71% of consumers said the way a brand communicates about the product's ingredients and any potential dangers on the label influenced the buying decision.
Your buyer is reading both verbal and non-verbal clues on your label. She is picking up your bottles and looking at your product through a safety lens.
In your verbiage, you must communicate clearly what you've done to ensure your consumer's safety. Doing so will instantly push you ahead of the competition with almost three-quarters of buyers.
The non-verbal cues are a little bit harder, but chances are you're already incorporating them to some extent. 77% of consumers are influenced by products with a tamper or contamination seal. For some products, such as food, this is a  non-negotiable. You must make your products tamper proof. In the personal care industry, the tamper proofing isn't required but it can give your brand the competitive advantage.
Safe Packaging Should Be a Priority
If this study's findings don't show the direct benefits in making safe packaging a priority, nothing will. The bulk of consumers not only appreciate, but also demand safe packaging from the businesses they buy from.
Question: What are you doing to make your product packaging a little bit safer?
92% of consumers believe that product packaging is moving in the right direction when it comes to safety. Buyers recognize the efforts brands are making to keep them safe. Now, when safety is on the forefront of many people's minds, making your product packaging safer will instantly add to your brand's credibility and help you move more products off the shelves.
If you're interested in how to design your label so that safety takes the front seat, talk to us. We're experts in label design and can help you communicate your competitive advantages clearly through your labeling.