The other day, I was walking down an office hallway and saw a sign that stopped me in my tracks.   To me, it surmised what The Label Link is about.  It says:  
"No one cares how much you know, 
until they know how much you care"
– Theodore Roosevelt.
I created The Label Link because I care about business, entrepreneurs and about their success of product sales. It may sound cliche, but I enjoy helping companies grow, not just with their packaging, but overall.  
Entrepreneurs are unique.  They're innovative.  They're risk takers.  They're interesting.  So I've always enjoyed working with owners and product marketing creators and I love being a part of the whole process of developing products for market.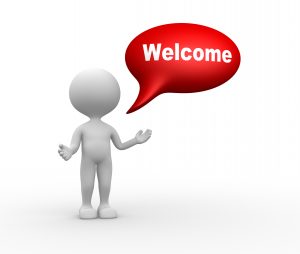 What's Different About The Label Link?
That all said, I wanted to build a site that was different from others in the print packaging industry.  One that is not just about touting equipment, presses, capabilities, and basics of products, but one that is a resource for mainly, the entrepreneur or marketer.  
Whether your company is large or small (and I've worked with both), launching products is not so easy to do. There are many considerations and variables in the process. 
With over 25 years of experience, I've helped countless companies navigate through.  And my goal, via this site, is to share those learnings and resources so that you can capitalize upon these experiences and perhaps avoid some pitfalls that I've seen others make. But it's not just about launching products.
What's In It For You?
When I look online, I don't find much information in one place.  It seems that if you want to find out about print packaging you have to find a bit here or there.  It's not very comprehensive and finding information can be counterproductive, particularly if you don't know where to look. 
So the goal of The Label Link is to be a resource for companies to provide information about print packaging specific to the food, personal care and supplement markets.  
You need to know what you don't know.  Such as:
Industry trends

Troubleshooting solutions,  "Solutions of the Week"

Alternative products options from a non biased view

The industry standards (that are not always so evident they would be standard)

Unique ideas that saves money or reduce costs

Productivity tools

New product offerings that will enhance your packaging
It's Not About Me, It's About You
And it won't just be my personal experience, but also, I also have many resources to turn to who can share with you valuable insight and information that is key to your business.
That is the why and I do it because I love working with entrepreneurs and servicing clients.  It is good to have a resource to refer to that is all in one spot.
 I'm looking forward to this journey and you joining me.  Let's go!

P.S. This is for you.  Please reply back with any questions or challenges you are facing in the print package area so we can address them here.