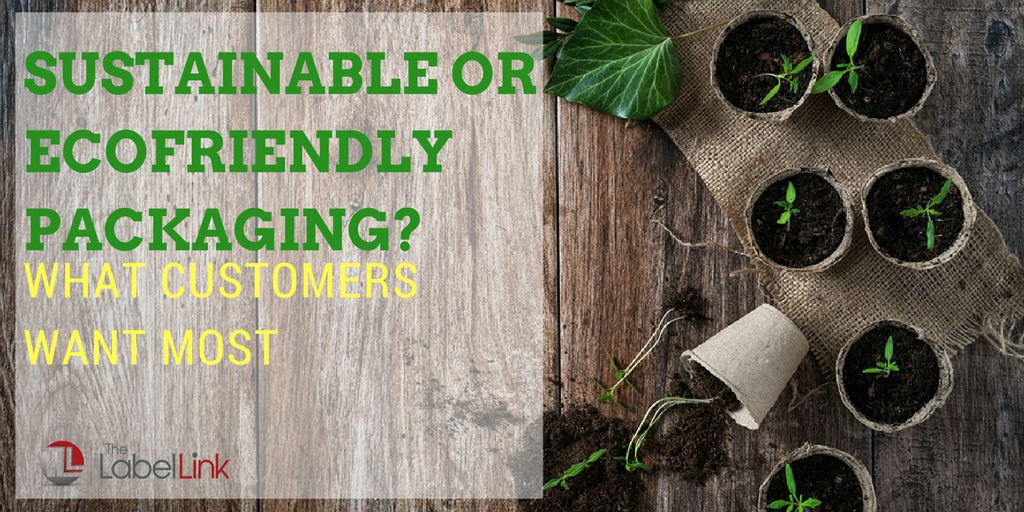 Can Environmentally Friendly Packaging Still Be Functional?
A whopping 98% of customers said that environmentally friendly packaging mattered to them, according to the 2016 Packaging Matters™ report from WestRock Company. No matter the margin of error, with a statistic like that you know it's important to pay attention to sustainability in your packaging.
But there are other demands being placed on manufacturers. Your customers also demand functionality. Buyers want to know what the product is all about before they hand over their hard earned money.
Then you also have to contend with the government placing regulations on your labels. If you're selling food, your nutrition facts labels must be in line with the latest Food and Drug Administration regulations.
It's enough to make any manufacturer's head spin. Yet, it's impossible to ignore the importance of protecting the environment. To help, here are a few tips to keep your business in the good graces of your customers.
Focus on Your Packaging First
Many businesses try to claim they're sustainable and eco-friendly in other ways outside of their packaging. Turns out, consumers aren't buying it.
In the WestRock Company survey, consumers ranked environmentally friendly packaging as most important over other sustainability practices including:
Partnering with organizations to promote sustainability and/or better the environment;

Source, manufacture and transport products using renewable energy;

Promote sustainability in company marketing materials (including online).
Although these items were deemed somewhat important (around half of survey respondents said the above measures mattered), almost two-thirds of respondents agreed that packaging in a sustainable way was important. Maintaining focus on sustainable packaging is important.
But that's hard. Here's why:
Freshness Matters
It turns out, there's more to the packaging story, though. One of the ways your packaging can promote sustainability is by keeping the products fresh – not just with the materials you use to package up your products.
Over 40% of food goes uneaten in the United States, which equates to a loss of $165 billion each year. Packaging can play a key role in maintaining freshness and avoiding this type of waste.
Customers agree. 77% of respondents said it's extremely/very important to use packaging to keep items fresh. When developing your product's packaging, it's crucial to keep freshness and longevity of the products in mind. Without doing so, you could be contributing to the waste.
Spillage Matters
Another way to prevent waste? Stop the spills.
82% of customers in the WestRock Company survey said preventing spills or breakage was extremely or very important. Today, products are being shipped direct-to-consumer more and more. With that process, preventing spillage or breakage is even more important.
So How Can You Package Your Products in an Environmentally Friendly Way and Still Maintain Freshness and Safety?
It's a struggle. You want to package your products to maintain freshness and you want to use enough materials to prevent spillage or breakage, but doing so can often times diminish how eco-friendly your packaging is.
To balance it out, you must find the perfect harmony between the right materials and the right amount of materials.
Very few customers are focused on how many materials you use to package your products. That means, if you need to use more material to prevent spillage, do so. Your customer probably won't think twice about it.
The focus needs to be on using eco-friendly materials in your packaging. Whenever possible, incorporate renewable, biodegradable or recycled materials into your packaging. These products are not difficult to find anymore. They've been developed extensively and have been around for years – long enough so that most consumers have come to expect brands to use them.
Question: Do you currently use any environmentally friendly materials in your packaging?
It's not always the cheapest or easiest option, but according to consumers, it is the best. It's hard to ignore 98% of consumers when they say sustainability in packaging matters.
Need a little extra help? We're here for you. Give us a call and let's talk about creative ways in using eco-friendly packaging so you can keep customers happy without sacrificing freshness or risking breakage.